The Empowerment Package (12 Months)
$6,947.95 10% GST Included
Move to the next level. You can have it all.
Do you want a life of personal power, lived in inspiration and freedom? If so, then the 12-month Empowerment package is for you. Experience a life without limits and soar to the heights of emotional and physical wellbeing. This package focuses on removing the concrete programming and automatic responses that have governed your life. It is NOT about waiting for the penny to drop and pre-empting a crisis, but being able to handle even the most stressful of circumstances with a feeling of peace and reassurance. This is about creating the best version of yourself!
"If you want to fly, give up everything that weighs you down" (attributed to Buddha)
You will have access to the very best of all we have to offer.
Designed for
People who are looking for absolute best value for money and RESULTS! They are committed to obtaining the best outcomes and looking after their emotional, mental and physical wellbeing. They recognise their problems did not develop overnight and therefore may take some time to change, but they are happy to be mentored, supported and accountable for a whole year. This is suited for anyone who is prepared to address deep, reoccurring programs and patterns rather than reacting to stressful circumstances. If you are ready to increase your mental resilience and emotional intelligence, consider the Empowerment Package.
Included in your package (24 hours)
Monthly 2-hour private Personal Breakthrough consultations (valued at $6947.95) – that's monthly access to Pam for a complete year!
Our Ultimate Wellbeing newsletter
Plus, these additional bonuses are yours!
BONUS # 1: Reprogramming the Mind for Rapid Change MP3 audio program
(Valued at $18.95)
BONUS # 2: Full Access to 12 x Happiness Seekers Online events (valid for 12 months)
Replays available of every online event if you cannot make these on the night (valued at $330).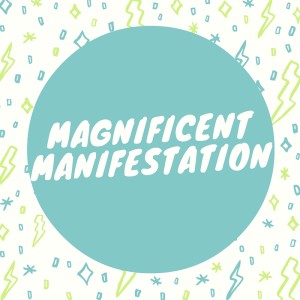 BONUS #3: Free Magnificent Manifestation (Money) WebClass MP3 Audio 
(valued at $29)
Your Investment
You are investing in your long term emotional, mental and physical health and wellbeing. This package provides a FULL year of accountability, support and guidance. Normally valued at $68947.95, we are offering it to you at the heavily discounted price of $444o (that's a huge saving of $2507.95)!
Not sure which package is best for you?
I offer a complimentary, no obligation Get Your Happy Back consultation if you would like help determining which package will best meet your needs or if you're not sure where to get started. It's also a great opportunity to decide if we'll be a good match working together. Freecall 1800 814 313 or send me an email to schedule in your free consultation now.