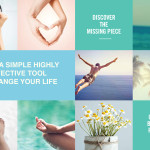 Happiness Bootcamp – Discover How to Get Your Happy Back!
Discover the missing piece to build happiness…right now!
Want to be happy, but don't know how?
Want to silence your inner critic?
Are you sick and tired of being in physical or emotional pain?
Have you tried everything and nothing works?
Want to double your happiness and feel more confident?
Want to learn how to strengthen your Happiness muscles?
Want to create long-lasting happiness?
---
As one of Australia's leading Stress Specialists and Happiness Facilitators, I will demonstrate how to let go of stress, feel happier & gain more control in your life, no matter what challenges you are facing. In fact, it is my mission to help you start doing what you want to do, but are not doing right now. My Happiness Bootcamp is an experience that will assist you to Stress Less & SMILE MORE!
In this 2-day experiential weekend:
Discover powerful techniques and strategies you can implement immediately into your life
Build Emotional Intelligence
Increase your mindfulness
Eliminate the fears, doubts & insecurities that keep eating away at your success and happiness
No longer feel ruled by your inner world
Gain new self-awareness and know you are not a broken person
Develop a greater understanding of the mind's amazing capabilities and how to create what you really want
Eliminate the mystery of how your mind works and learn a clear and logical approach that has been scientifically proven to work
Transform your relationships, increase your finances, accelerate weight loss, and achieve physical wellbeing
This is not just a Bootcamp full of information. Attendees don't just leave with ideas or theories on how to make their life better; they leave actually feeling better!! They leave with less stress, anxiety, overwhelm, anger, sadness and other negative emotions.  They leave having cleared limiting beliefs around money, health, relationships and more.  They leave with self-empowering tools to continue increasing their happiness. I guarantee you the results will be deep and profound.
---
Are you constantly putting off your happiness?
Do you say, "I will be happy when ____ " "Once I get _____  I'II be happy" or  "If I have ____ I'd be happy"?
Learn How to Take Charge of Your Own Happiness NOW. People WILL get results during this event. I will teach you tools that have been scientifically proven to work and are supported by the world's leading personal development experts, medical doctors, and psychologists. So, why wouldn't you give it a chance?
Long-lasting happiness tools for your life
With these simple self-empowerment techniques you can release your stress, turn down the volume on that negative inner voice, take back control and regain your emotional and physical wellbeing.
You will discover how to let go of stress, feel more relaxed & in control, no matter what challenges you are facing. Make peace with what you hold within and let go of painful old memories. You will learn the secrets to building and strengthening your happiness muscles, allowing more fun, happiness and calm into your life.
This is your opportunity to finally start tapping into greater happiness and inner peace.
---
What to expect over two days:
Discover and learn science-based and proven self-empowerment tools that you can use anywhere, anytime, in any situation, to help you find instant peace and happiness;
Discover the REAL reasons why you have problems (it's not what you think);
Understand where you've gone wrong in your efforts to create happiness in the past;
Learn the formula to creating more fulfilling and satisfying relationships, including the most important relationship of all, the one with yourself;
Free yourself of physical pain and illness;
Change your attitude and beliefs about money;
Stop putting off your happiness, end years of avoidance and procrastination and start finally cultivating what you really want in life;
…….plus much, much more! Register Now 
---